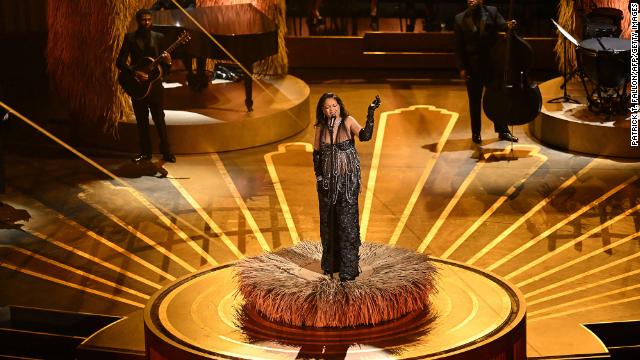 By Alexandra Meeks and Ivory Sherman
Which film swept several major categories at the Oscars?
"Everything Everywhere All at Once" dominated the Oscars on Sunday. The film won most of the big awards, including best picture and directing. Michelle Yeoh won best actress in a leading role, while Ke Huy Quan and Jamie Lee Curtis won best actor and best actress in supporting roles.
Many Americans were on edge this week following the collapse of which two banks?
The stunning collapse of two American banks – Silicon Valley Bank and Signature Bank – led to wild market swings after alarming Wall Street investors.
Which state was hammered by an atmospheric river event this week, prompting widespread evacuations?
The majority of California's counties were under a state of emergency due to excessive rain and flooding.
President Joe Biden green lit a massive oil drilling venture in Alaska this week. What is it called?
The Biden administration approved the controversial Willow Project in Alaska. It is a massive and decades-long oil drilling venture on Alaska's North Slope in the National Petroleum Reserve, which is owned by the federal government.
Most of the US and many other countries recently "sprang forward" for Daylight Saving Time. Clocks were moved forward by how much time?
Clocks moved forward one hour. They will fall back an hour to standard time on the first Sunday of November.
Disney enthusiasts were thrilled this week when the full trailer was released for which upcoming live-action remake?
A new trailer for the live-action remake of 1989's animated "The Little Mermaid" debuted during the Oscars ceremony.
Which country announced it would fully reopen to tourists this week after three years of pandemic border restrictions?
China is fully reopening to foreign visitors – including tourists. The country resumed issuing all categories of visas for foreigners on Wednesday.
Which fruit holds the top spot on the Dirty Dozen list of nonorganic produce with the most pesticides?
For another year in a row, strawberries continue to hold the top spot on the Dirty Dozen list with the most pesticides, the US Department of Agriculture announced this week.
Which is the US' favorite dog breed, according to new statistics from the American Kennel Club released this week?
For the first time in 31 years, the Labrador Retriever has been unseated as the most popular dog breed in the US, according to the American Kennel Club's latest statistics. Taking its place is the cute and compact French Bulldog.