FIRST ON FOX: The Illinois man accused of gunning down his estranged wife in the middle of a divorce battle majored in criminal justice more than a decade before the crime, according to an archived version of his acting bio.
Timothy Bliefnick, 39, went on to work as the manager of a recycling facility but moonlighted as a community theater actor, appeared on "Family Feud" and cracked jokes on a TikTok account that has since been set to private.
Now he's accused of entering 41-year-old Becky Bliefnick's home and shooting her multiple times on Feb. 23. The couple shared three children.
The Quincy Community Theater has removed videos showing him performing skits, sometimes without a shirt on, with the group and purged him from its website. But an archived bio page reveals he spent more than a decade with the troupe.
SUSPECTED 'FAMILY FEUD' KILLER'S HAUNTING JOKES UNDER SCRUTINY AFTER ESTRANGED WIFE'S SHOOTING DEATH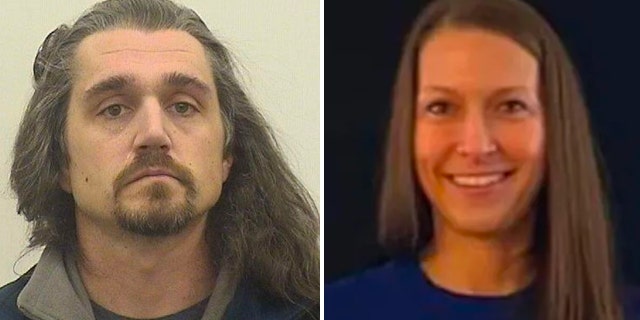 Tim Bliefnick, left, was a college football star and contestant on the "Family Feud" game show. Now he's accused of fatally shooting his estranged wife, an award-winning nurse named Becky Bliefnick, right. (Adams County Sheriff's Office, Becky Bliefnick/Facebook)
"He is a graduate of Quincy University where he played football for four years and majored in Criminal Justice," the bio, originally posted in April 2016, reads. "He is currently the General Manager for Quincy Recycle at the recycling facility on South Sixth, but has been with the company in one role or another for 11 years now."
It was posted before the couple had their third son, and it referenced Becky and the older two boys. It also revealed that he once stood still for three hours in Chicago so a friend could make a life-sized plaster mold, which was later used for a bronze statue depicting a Civil War soldier in uniform, bearing Bliefnick's likeness.
WATCH: Timothy Bliefnick cracks jokes on TikTok
ILLINOIS NURSE REBECCA BLIEFNICK SHOT DEAD, COPS SEARCH ESTRANGED HUSBAND'S HOUSE
The theater's director had no comment Thursday.
In a 2019 "Family Feud" taping, Bliefnick joked with host Steve Harvey that the biggest mistake on his wedding day was saying "I do."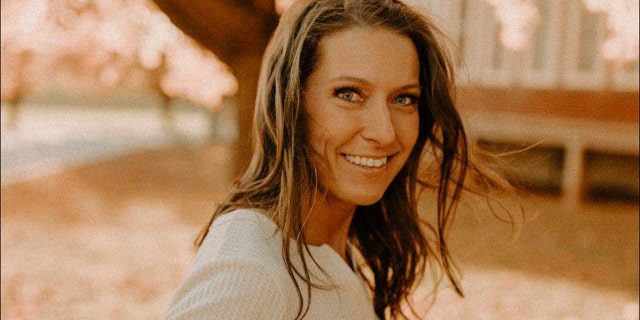 Rebecca Bliefnick, a 41-year-old nurse and mother of three from Quincy, Illinois, was found shot to death in her home on Feb. 23, 2023. (Becky Bliefnick/Facebook)
The crowd responded with a mix of gasps and laughs, and he followed up,
"Not my mistake, not my mistake — I love my wife…I'm gonna get in trouble for that, aren't I?"
His attorney, Casey Schnack, called the quip a "silly answer to a silly question on a silly show" earlier this week and told Fox News Digital it "doesn't make one a murderer."
LISTEN: THE FOX TRUE CRIME PODCAST WITH EMILY COMPAGNO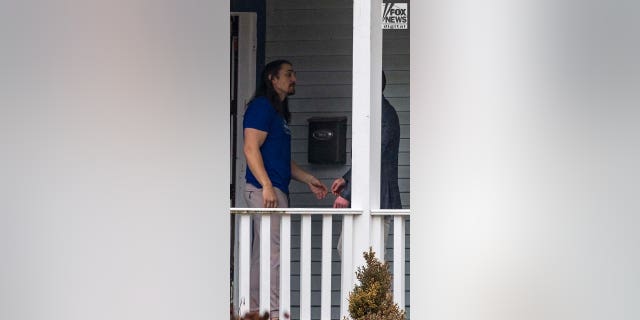 Tim Bliefnick is seen at his home on the day of Rebecca Bliefnick's funeral on Friday, March 3, 2023 in Quincy, Illinois. Tim Bliefnick's estranged wife, Rebecca, was found shot to death in February. (KR/Mega for Fox News Digital)
Through Schnack, Bliefnick has maintained his innocence, and she said requests for orders of protection in the divorce battle were routine.
His arraignment was scheduled for next week, and several filings this week were sealed by the court due to "extensive publicity in this case," court records show.
The separated couple lived in Quincy in houses about a mile apart. Police served several search warrants in the case, including on one Tim's house on March 1.
ILLINOIS MAN HELD WITHOUT BAIL IN SLAYING OF ESTRANGED WIFE BECKY BLIEFNICK, A NURSE AND MOTHER OF THREE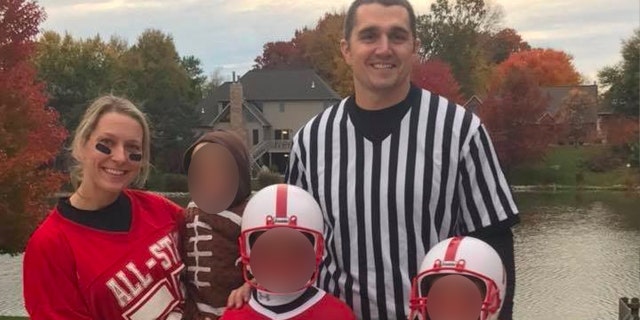 Becky Bliefnick pictured with her family on Halloween in 2018. Police said she was found shot to death in her Quincy home on Feb. 23, 2023. (Becky Bliefnick/Facebook)
CLICK HERE TO GET THE FOX NEWS APP
Then they arrested him earlier this week on charges that include first-degree murder and home invasion.
Becky was a lifelong local resident, a high school valedictorian who began her career in pharmaceuticals and then became a nurse in time for the start of the coronavirus pandemic.
Both attended Quincy University, where Tim played football and was named to the school's sports hall of fame – although his name now appears to have been removed.
Fox News' Ashley Papa and Haley Chi-Sing contributed to this report.
Michael Ruiz is a reporter for Fox News Digital. Story tips can be sent to michael.ruiz@fox.com and on Twitter: @mikerreports