Edwin Díaz has taken to social media to thank fans for their messages following his season-ending injury.
The New York Mets pitcher was playing for Puerto Rico in the World Baseball Classic on Wednesday against the Dominican Republic when he suffered a serious knee injury.
After confirming a place in the quarterfinals, Díaz was celebrating with his teammates at the conclusion of the game when he sustained a tear of his right patellar tendon, which typically requires eight months of recovery after surgery, which he underwent on Thursday.
Díaz posted a message on social media for the first time since having to be taken off the field on Wednesday night.
He tweeted on Thursday evening, likely after his surgery: "To all my beloved fans, especially the Mets fans, I want to let you know that I am doing well and healing.
"I feel blessed and grateful for your support with messages and prayers, thank you very much! I can't wait to see you guys in NY again and play those trumpets."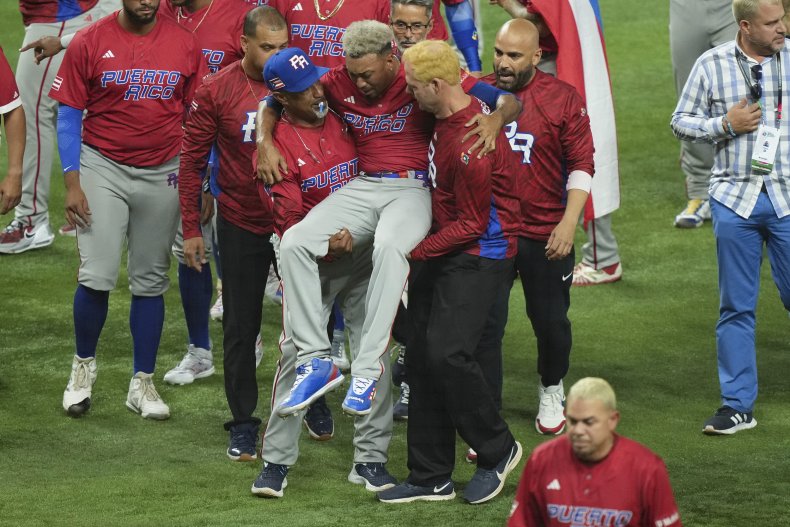 This is a breaking news story and will continue to be updated.
Do you have a tip on a sports story that Newsweek should be covering? Do you have a question about baseball? Let us know via entertainment@newsweek.com.