Cher has once again defended her relationship with Alexander Edwards, who is 40 years her junior.
The music legend, 76, posted a topless photo of her beau, 36, to Twitter and quickly followed up with a retort for anyone who might have an opinion on their relationship.
Cher shared a photo of Edwards in a pair of shorts with his leg on a sofa, as he leaned on his knee and smiled towards the camera.
She captioned the post: "A.E.Hanging Ot [sic]."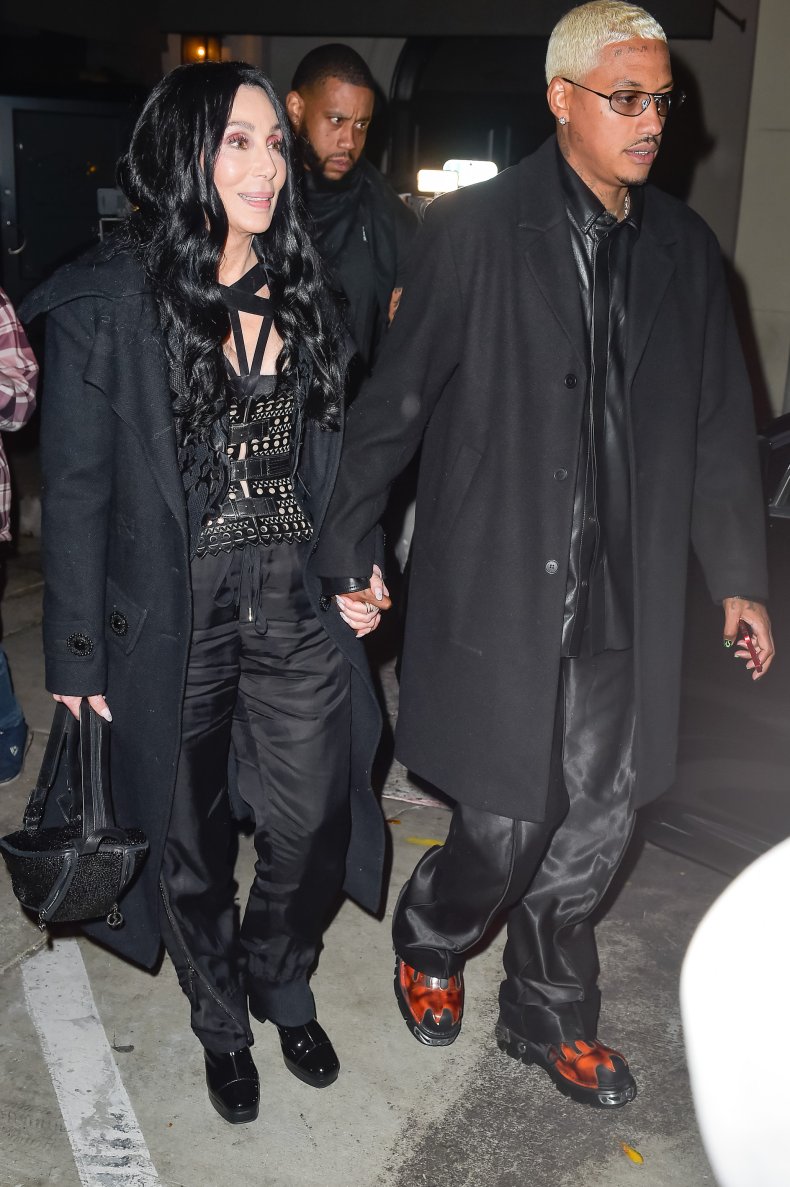 Within a few minutes, Cher replied to her own tweet and wrote, "We're Grown ups."
The "Believe" singer also gave some insight into their love lives after one fan asked her what her favorite qualities of Edwards were.
"He's Kind, Smart, Hilarious...& We 🫦Like Teenagers," she wrote with a lip biting emoji.
She also told another supportive fan "we're happy," after they replied with a photo of a woman wearing a T-shirt that read, "old b****** winning."
Cher and Edwards were first spotted together in September at Paris Fashion Week.
They were also seen holding hands in West Hollywood earlier this month.
The singer later went Twitter official with her new man, posting a photo of him alongside a red love heart emoji.
This is a breaking story with more to follow.