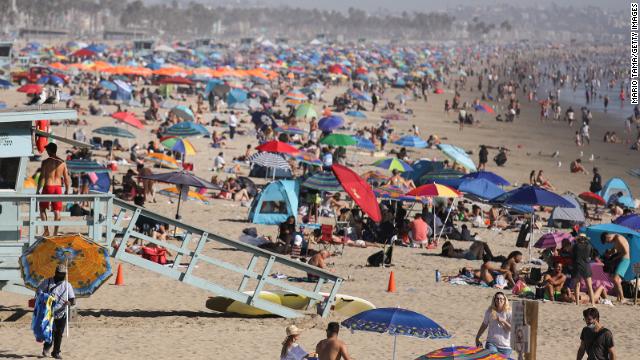 By Andrew Torgan and Ivory Sherman
Looking for fun in the sun? We've got your cure for the summertime blues.
1 of 10
Which movie is considered to be the first summer blockbuster?
Released on June 20, 1975, "Jaws" went on the become the first film to gross more than $100 million at the box office.
2 of 10
Summer is peak season for amusement parks. Where was America's first roller coaster built?
3 of 10
When the weather warms up it's time to have a cookout! How many hot dogs do Americans eat each year?
4 of 10
Fireworks have been a part of every July 4th celebration in the US since the first in 1777. Which country is considered to be the birthplace of fireworks?
Most historians credit China with the invention of fireworks around 800 AD. But it was in the 1830s that Italian inventors added trace amounts of metals to the mix and created the colorful displays that dazzle us now.
5 of 10
Summer is also state fair season. Which state fair is the largest in the US?
In 2021, the State Fair of Texas welcomed more than 2.2 million visitors through its gates.
6 of 10
Watermelon is a popular summertime treat. About what percentage of a watermelon is water?
The average watermelon is about 92% water.
7 of 10
Summer is a great time to hit the beach. Which state is known as The Ocean State?
The Ocean State is the official nickname of Rhode Island. While Rhode Island is the smallest state in the union, it boasts some 400 miles of shoreline.
8 of 10
Drive-in movies were a popular summer pastime in the '50s and '60s. When did the first drive-in movie theater open in the US?
The Camden Drive-In in Camden, New Jersey opened in June of 1933. The price of admission was 25 cents for the car and 25 cents per person.
9 of 10
Which of the following is NOT celebrated during the summer?
May is National BBQ Month. July is National Blueberry Month, National Ice Cream Month and National Watermelon Month.
10 of 10
Which holiday is considered the "unofficial end of summer" in the US?
Labor Day is a day to honor and recognize the American labor movement, and although it's not actually the last day of summer, it's often called the "unofficial end" as it marks the end of the cultural summer season – and the end of this quiz!