CNN host Don Lemon went on the attack Friday morning, accusing Republican politicians and conservative commentators of using "wokeness" to score political points.
"Oh boy," Lemon said. "The hottest fight in the American culture wars right now is over wokeness. Republican politicians and media figures blame wokeness for everything from censorship to bank failures."
"What exactly does it mean to be woke?" Lemon asked.
DESANTIS, ADDRESSING TOP DONORS, CHASTISES REPUBLICANS WHO ACT LIKE 'POTTED PLANTS' IN 'WOKE IDEOLOGY' FIGHT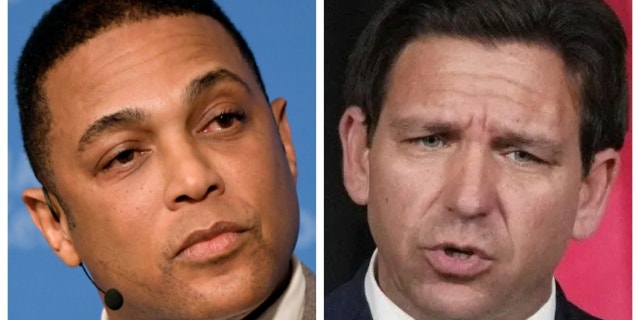 Don Lemon accused Republican politicians like Florida Gov. Ron DeSantis of co-opting the term "wokeness" for use in the culture wars. (Photo (left) by Paul Marotta/Getty Images // Photo (right) Wilfredo Lee/AP)
"It is not about defining people for a characteristic," the CNN host said, disagreeing with Republican Presidential candidate Vivek Ramaswamy's definition of the term.
Lemon added, "It is being aware. It is about being aware of issues that have to do with minorities, destruction of the country, issues that have to do with women. Issues that have to do with any marginalized community. That's what it is — not defining people."
He continued his speech on wokeness, also admitting that he tells his friends in private to stop using the term.
"It's being aware of the structural injustices in our society and trying to be better, not trying to cancel people. I think that he's wrong on that," Lemon said, rebuking Ramaswamy.
"I always tell my friends who, you know, use 'woke.' I'm like, don't use that word. You know, there are certain words, like, it's not a good look."
CONSERVATIVE MOM WHO STRUGGLED TO DEFINE 'WOKE' SAYS INTERVIEWER DEMEANED PARENTS ON HOT MIC: 'I WAS RATTLED'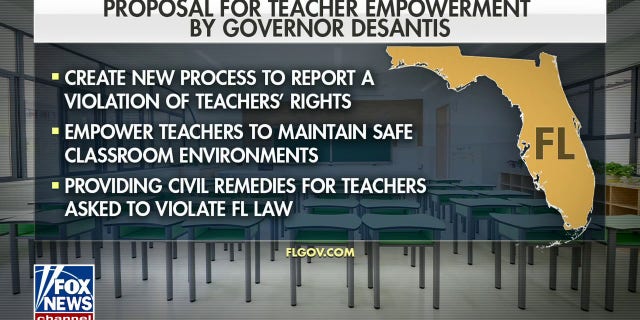 Florida Gov. Ron DeSantis unveiled a teachers' bill of right to help combat 'woke' ideology in the classroom (Fox News)
Ramaswamy defined wokness during a CNN interview as "becoming alert to invisible societal injustices generally based on inherited characteristics like race, sex, and sexual orientation and then being called upon to act on those injustices using whatever potential legal means are necessary, including the market."
"My criticism of this is I think it's inherently divisive to tell us we're nothing more than the characteristics we inherit on the day we're born," Ramaswamy said.
Appearing on the CNN morning show, "The View" co-host Alyssa Farah Griffin argued to Lemon that wokeness means "different things to different people."
To Democrats, being woke means "caring about social justice causes and actively involved in them," Farah Griffin said.
"But to the other half of the country," she added, "it is generally interpreted is to mean more of a fear of cancel culture."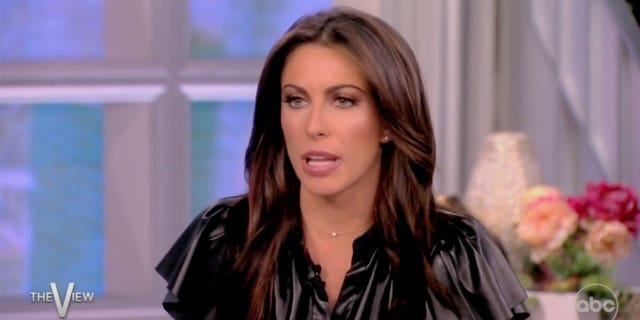 "The View" co-host Alyssa Farah Griffin argued to Lemon that wokeness means "different things to different people." (Screenshot/ABC News)
Lemon disagreed, saying that the term "woke" has been "co-opted by conservatives and people running for office."
Farah Griffin, who once served as White House Director of Strategic Communications for former President Donald Trump, recommended that Republicans focus on "cancel culture" over wokeness because it is more "tangible."
"That is a valid fight that resonates with people," Farah Griffin said of cancel culture.
Farah Griffin claimed that she didn't care about wokeness as a "Republican voter and a base voter."
"I don't know that I think it's a lasting argument," she said of Republican attacks on woke ideology.
Jeffrey Clark is an associate editor for Fox News Digital. He has previously served as a speechwriter for a cabinet secretary and as a Fulbright teacher in South Korea. Jeffrey graduated from the University of Iowa in 2019 with a degree in English and History.
Story tips can be sent to jeffrey.clark@fox.com.