Former U.S. President Donald Trump joked about the size of his daughter Tiffany's engagement ring just one day after her wedding.
Tiffany married Michael Boulos, the son of wealthy Lebanese parents, at Trump's Mar-a-Lago resort on November 11 in Palm Beach.
Trump made the joke in a feature story about Toni Holt Kramer, the leader of "The Trumpettes," the women's group founded in 2015 to help Trump's first presidential campaign.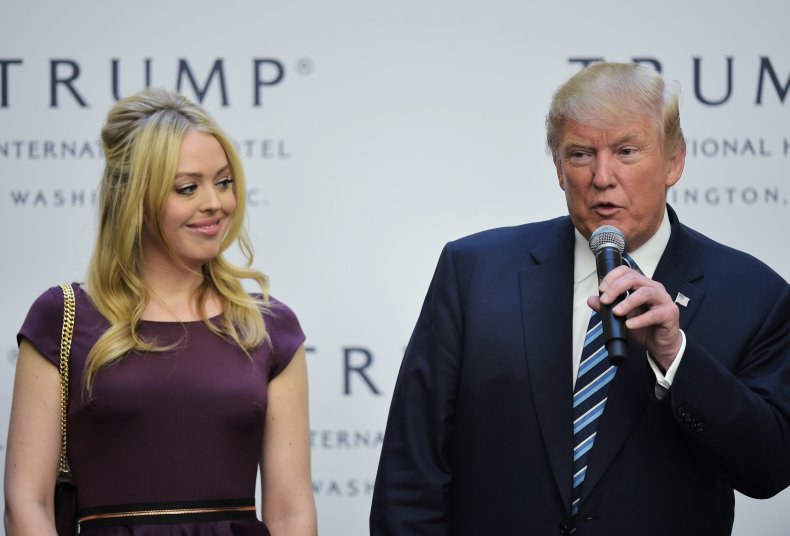 He was on the phone to Fox News' Sean Hannity telling him how rich Kramer was in the story published by the Financial Times.
"She's worth millions of dollars," he told Hannity. "She's got a ring on her that's worth $25 million; it's 48 carats."
Then one of the other Trumpettes in attendance reportedly asked him if Tiffany was given a diamond of the same size.
"It is not as big," Trump said to laughter.
Boulos, 25, proposed to Tiffany at the White House Rose Garden in 2021 with a $1.2 million diamond ring, People reported last year.
This is a breaking news story with more to follow.