In Criminal Minds: Evolution, the Behavioral Analysis Unit (BAU) are back to doing what they do best, catching killers.
This time though things are going to be a lot more challenging for the team as they are drawn into a dark web that has been laid by a serial killer network that was created during the COVID-19 pandemic.
Emily Prentiss (Paget Brewster), David Rossi (Joe Mantegna), Jennifer "JJ" Jareau (A.J. Cook), Penelope Garcia (Kirsten Vangsness), Tara Lewis (Aisha Tyler) and Luke Alvez (Adam Rodriguez) are back to crack the case, but they are without two members of the team: Spencer Reid (Matthew Gray Gubler) and Matt Simmons (Daniel Henney).
How 'Criminal Minds: Evolution' Leaves Door Open for Spencer Reid and Matt Simmons Return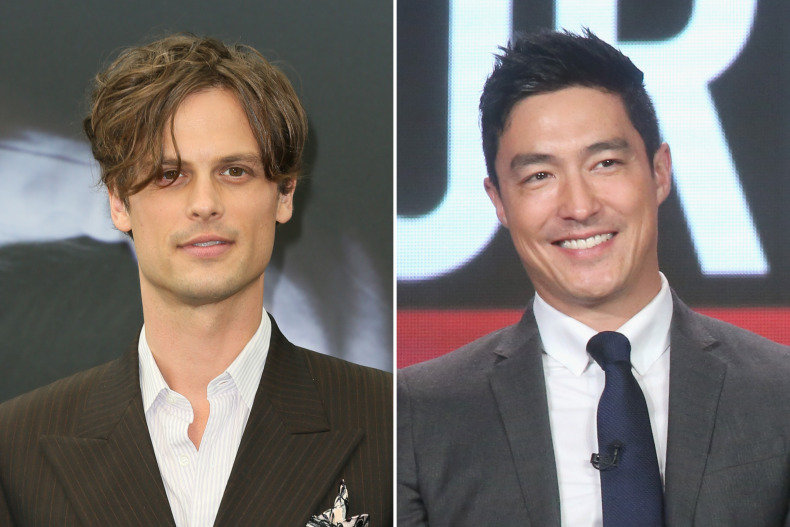 Gubler starred as Reid from the first season of Criminal Minds until Season 15, which brought the original show to a close in 2020. Henney, meanwhile, starred in Criminal Minds and Criminal Minds: Beyond Borders, and he became a regular cast member of the former from Season 13 onwards.
Although Reid and Simmons aren't with the team in Criminal Minds: Evolution, their presence can still be felt in the Paramount+ show as they are mentioned on multiple occasions by members of the BAU.
In the first two episodes, which premiered on the streaming platform on Thursday, it was explained that both characters are currently on assignments elsewhere and that was why they were not with the team.
Luckily, because the characters are confirmed to be alive and well, it means that there is a chance for both to return to the franchise in the future.
The 'Criminal Minds: Evolution' Cast Hope Matthew Gray Gubler and Daniel Henney Will Come Back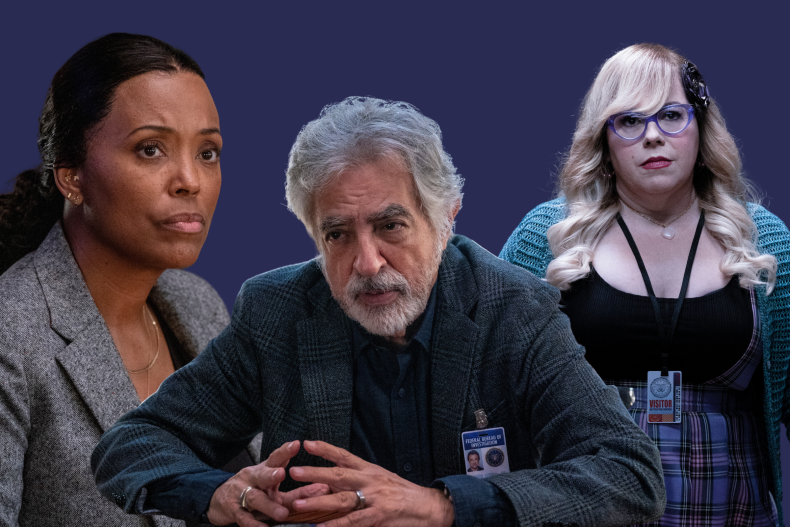 Tyler, Mantegna and Vangsness spoke to Newsweek ahead of the show's premiere to share their hopes for former co-stars Matthew Gray Gubler and Daniel Henney's return to the franchise.
When it was first announced that the show would be rebooted in July, it was confirmed that Gubler and Henney would not be returning. Henney's prior commitment to Wheel of Time meant he had scheduling conflicts with the Paramount+ show, while Gubler has previously indicated he was ready to move on from the role of Reid after 15 seasons, according to a report from Deadline.
Despite this, their co-stars shared how much they'd love to see the pair come back to their iconic roles. Tyler said: "This cast of eight was so incredibly close at the end of season 15 and we love each other so much.
"We all talk all the time, I was just on the phone with Danny the other day, I text with Matt, we all text with Matthew constantly, we are still a family.
"So of course we'd love to have them back, and we're also excited that they're both having adventures out in the wide, wide world."
The Archer star added: "The way that we're treating it on the show, [is the same as] with the way we're treating it in real life, which is that they're out there, they're out there in the field having a good time, and their desks are waiting for them and we're excited for them to come back."
Vangsness said that she'd "absolutely" love to see Gubler and Henney return, explaining that she and her fellow cast members would often send pictures to the pair from the set, including images of their characters' old desks to show that they were thinking of them.
"It will be like, 'I took a picture of Reid's desk and I sent it to Matthew today,' and they're like 'oh you took a picture for him too? I won't do it today since you did it' because we don't want to be too much," she said.
"You don't want to be like too much, you want to be like, 'hey,' and then be like, 'come back.' So they are so crazy, talented and committed to their craft, and so they're doing their things which is great but, obviously, we want them here.
"And we want to make excuses to figure out how to always fold them in, I was just doing something the other day and it was something that clearly Reid would have told Garcia so it was like, 'Oh, he told me that, can I put that into the script?'
"So we always try to find excuses because you can't quit them, they have to be there."
Mantegna concurred that he'd "absolutely" love to see the pair return, adding: "Absolutely because I do think all those possibilities do exist, and the fact that six of us of that original eight, that last eight we all saw at the season finale, are back in full steam and 100 percent, that in itself is unique and great.
"I think there will always be that opportunity, there's no reason to discount anybody else because they are out there in the world, and we'll see what that ultimately can lead to."
The first two episodes of Criminal Minds: Evolution are out on Paramount+ now, and the show will air weekly on the streaming platform.