Lily Tomlin has performed for royalty and is telling the tale.
During a recent appearance on "The Late Late Show with James Corden," Tomlin remembered traveling to England to perform for Queen Elizabeth II at an event for the Olympics in 1971. She was there alongside performers Liza Minnelli and the Osmond family.
"I did Edith Ann and Ernestine," Tomlin said, referencing two iconic characters she's created. "I thought it would be very funny. I thought the queen would enjoy if Edith said, 'I'm going to England to see Queen Elizabeth [and make a face], and they said, 'Don't you dare, don't you dare.'"
"I thought she would've, and I thought she would have had a catcher's mitt, and she'd be waving to the crowd. I bet we could have had fun. I was cut off sort of right here," she added, pointing to her knees.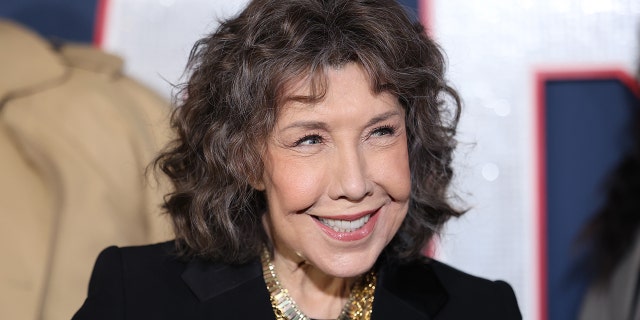 Tomlin recalled wanting to make a face while performing for Queen Elizabeth II, but she said she was told not to do it even though she thought the late monarch would have loved it. (Phillip Faraone / Getty Images for Paramount Pictures / File)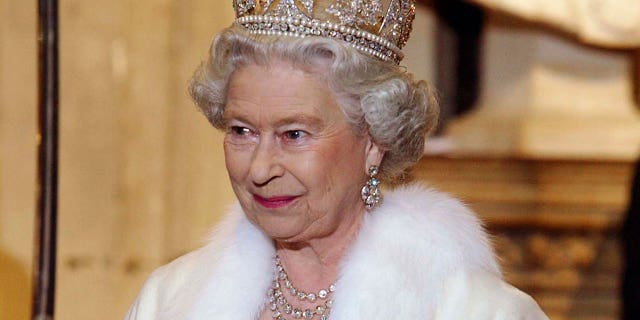 Queen Elizabeth II died on Sept. 8, 2022. She was 96. (Tim Graham Picture Library / Getty Images / File)
LILY TOMLIN TO RECEIVE 'MOVIES FOR GROWNUPS' AWARD
Tomlin was on the show to promote her new movie with her longtime friend Jane Fonda, "Moving On." In the film, the two play former friends who reunite after years of estrangement at the funeral of one of their best friends. They form a plan to get revenge on their friend's husband who messed with their relationship many years ago.
Throughout the movie, the two begin to work through their issues and mend fences. The film also stars Malcolm McDowell, Richard Roundtree, Sarah Burns and Catherine Dent.
Fonda and Tomlin have teamed up on screen many times over the years, their first film together being the 1980 comedy classic, "9 to 5," in which they work together to get revenge on their boss.
They also starred together in Netflix's "Grace and Frankie," and most recently in "80 For Brady" alongside Sally Field and Rita Moreno.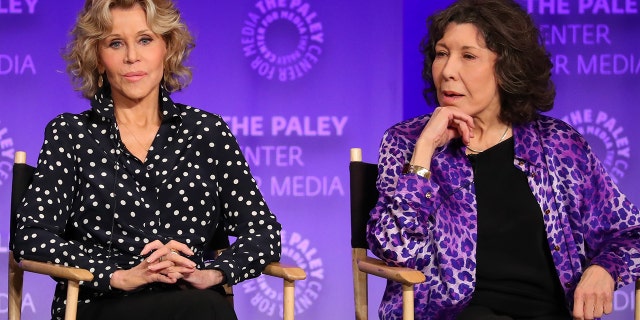 Tomlin and Fonda have appeared in a number of projects together, including "9 to 5," "Grace and Frankie" and "80 For Brady." (JB Lacroix / Getty Images)
As for a sequel to "9 to 5," it doesn't seem as if Tomlin herself has any hope the sequel will happen, saying even if it does, there is no guarantee the original cast will be a part of it.
CLICK HERE TO SIGN UP FOR THE ENTERTAINMENT NEWSLETTER
At a 2019 panel for "Grace and Frankie" at PaleyFest, Fonda explained they were all "waiting for the script," prompting Tomlin to say, "Everybody is very hopeful," jokingly adding, "We may not live to see it."
Their "9 to 5" co-star, Dolly Parton, told ABC News' "Nightline" in 2018 that "everybody is very interested" in a sequel and have "all agreed that (they'd) love to do it, if it's right."
"All these years we've talked about doing a sequel to '9 to 5,' but it never made any real sense," Parton said. "Until just recently [with] all the equal work for equal pay and all the harassment in the workplace [backlash], we decided that we are going to try to do another one."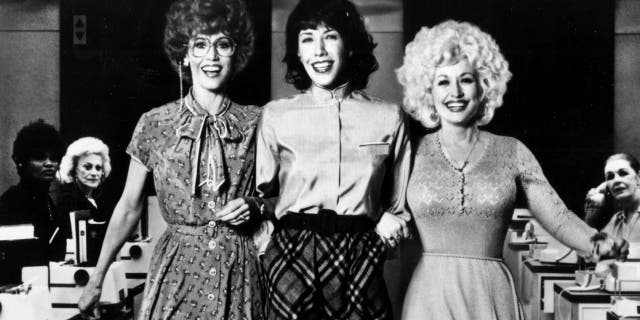 Fans have been hoping for a "9 to 5" sequel since the first one was released, with Parton saying it never made sense until the recent controversy with equal pay. (Michael Ochs Archives / Getty Images / File)
CLICK HERE TO GET THE FOX NEWS APP
"Moving On" is set to be released in theaters on March 17.
Lori Bashian is an entertainment production assistant for Fox News Digital.