A Moscow official has rejected Ukraine's right to exist in what has been described as the latest piece of "openly genocidal rhetoric" by a Russian politician.
Andrey Medvedev, deputy chairman of Moscow's city parliament and a journalist, told his 150,000 followers on Telegram that in Ukraine "Russophobia has been elevated to the rank of national policy" and Kyiv "will never stop in its desire to kill us."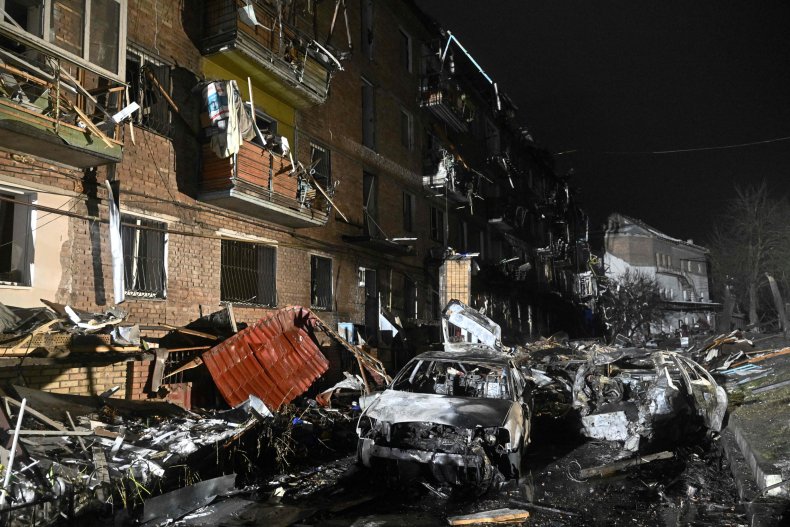 He wrote, "The Ukrainian nation does not exist, it is a political orientation," as he questioned the notion of Ukrainian identity. Its language, he added, "was still being formed."
His rant centered on the notion that Kyiv was the persecutor in the conflict. Medvedev took aim at what he called Kyiv's "cult of specialness" and "racial purity," which he said had developed since the fall of the Soviet Union.
He also wrote about "the cult of death that arose in Ukraine," claiming it was rooted in "pagan cults" in which "the killing of an enemy … is part of the worship of Ukraine."
He added: "The Ukrainian army is shooting at the peaceful cities of Donbass, because ideologically they perceive the inhabitants of these cities as something like cockroaches," he said. "All this can be stopped only through the liquidation of Ukrainian statehood in its current form."
Medvedev is not a national politician but his post feeds into anti-Ukrainian messaging that has been growing in Russia, according to Washington-based think tank the Institute for the Study of War (ISW). Similar comments have been made on Russian state television.
Andrey Medvedev is no relation to Dmitry Medvedev, Russia's former president and current deputy head of its security council, but the latter has expressed similar sentiments on his own Telegram channel. In June, Dmitry Medvedev wrote: "Who said that after two years Ukraine will even exist on the world map?"
The ISW said on Wednesday: "Prominent Russian politicians continue to promote openly genocidal rhetoric against Ukraine." It characterized the comments as "openly exterminatory and dehumanizing and [calling] for the conduct of a genocidal war against the Ukrainian state and its people."
This has "pervaded discourse in the highest levels of the Russian political mainstream," the think tank added, and chimes with language used by President Vladimir Putin that is "fundamentally incompatible with calls for negotiations."
Seven months before his invasion, Putin outlined the historical basis for his claims against Ukraine in an essay questioning the legitimacy of its borders.
During a speech on October 27, Putin revisited these points, saying the "single real guarantee of Ukrainian sovereignty" can only be Russia, which "created" Ukraine. The Russian president also said it was a "historical fact" that Ukrainians and Russians were "one people."
Newsweek has contacted the Ukrainian and Russian foreign ministries for comment.