The recent news that Prince Harry will publish his highly anticipated memoir Spare on January 10 has seen a surge in interest for the book which promises to be a "wholly truthful" and "raw" account of his life.
Though the prince's foray into memoir writing may be the most controversial in recent years, owing to his strained relationships with members of his family, he is by no means the first British royal to do so.
CEO and founder of leading memoir-writing service StoryTerrace, Rutger Bruining, told Newsweek the appeal of royal memoirs has always been broad, owing to the unique insight they provide into a usually closed off world.
"There's a quite a level of mystique around them," he said. "[Royal families] they all have their fair share of drama, not just in the U.K....I think The Crown is quite an influence, because it's created a lot of discussion around what's fact and fiction."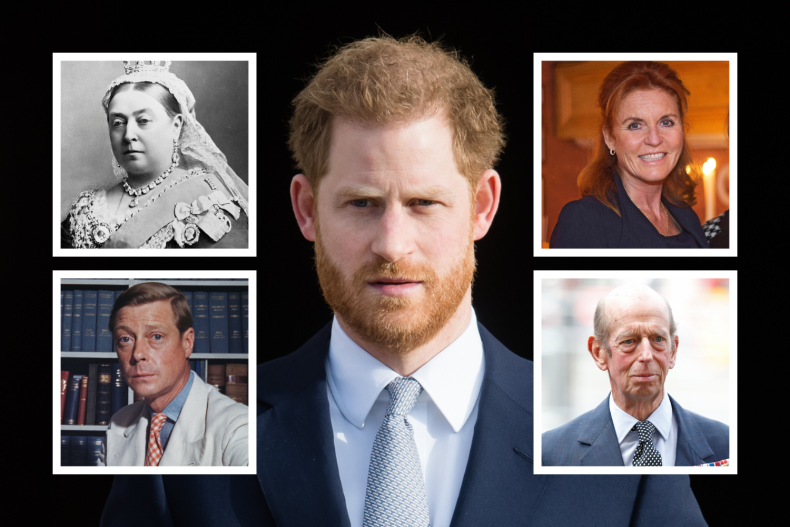 Bruining explained that this is where memoirs provide a valuable resource for both royals and readers, "because it goes deeper and things are being explained in more detail."
"It feels like you're getting a further insight into something which is otherwise from a credit perspective, normally pre-staged," he said.
For Harry though, public expectation over the type of revelations that will feature in his memoir are high following his explosive interview with Oprah Winfrey in 2021.
"People will very specifically in this memoir be interested in in that turning point, at which point did he feel sort of estranged from from his family? Was there a specific moment? I think what they will want to see is what feels to them, like the real Harry," Bruining said.
Here, Newsweek looks at five British royals before Harry who all published memoirs.
Queen Victoria
Queen Victoria became the first sovereign to publish a bestselling memoir. In 1868 the queen decided to compile an edited collection of memories of her life in Scotland with Prince Albert following his death in 1861.
The first public printing of Leaves from the Journal of our Life in the Highlands, from 1848 to 1861 sold out within three months and was dedicated to Albert's memory.
The queen's literary efforts were not universally well-received. Her eldest son, Prince Albert Edward (later King Edward VII) disapproved of his mother's publishing from her private diaries.
He disapproved further in 1884, when the queen published a sequel titled More Leaves From the Journal of A Life in the Highlands From 1862 to 1882, which she did not dedicate to the memory of Prince Albert. Instead the dedication was made to the "devoted memory of my personal attendant and faithful friend—John Brown."
Brown was a hated figure within the royal household and family, and the book dedication fueled rumors that an inappropriate relationship had developed between the queen and her "faithful friend."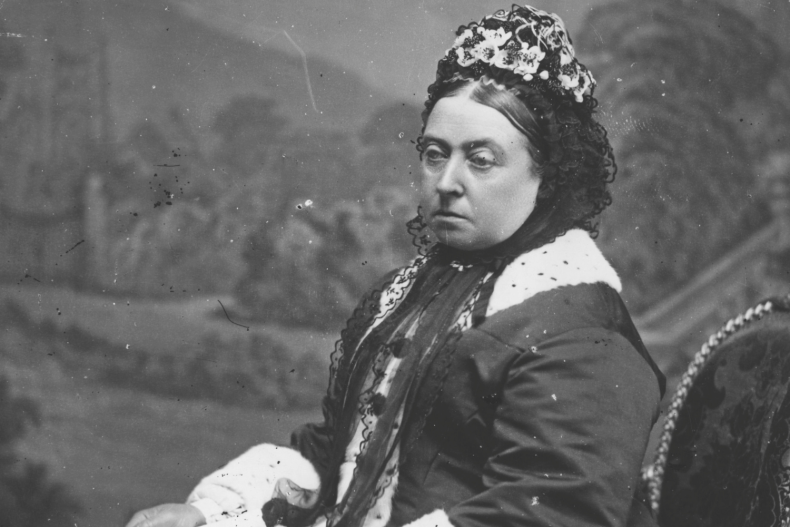 Queen Marie of Romania
Queen Marie of Romania was born in England in 1875 as a British princess and granddaughter of Queen Victoria through her son Prince Alfred, Duke of Edinburgh.
Marie possessed a talent for writing and after the death of her husband King Ferdinand I of Romania in 1927, developed her talent, writing three volumes of her life story in the 1930s.
The Story of My Life, published in English, were critically acclaimed and revealed much about the life of a young royal princess behind palace walls in the late 19th century.
The queen's memoirs were well-reviewed by novelist Virginia Woolf but the British author issued readers a stark warning that members of the royal family publishing their life stories for all to read may bring about the abolition of the monarchy as they removed the layers of royal mystique.
"Words are dangerous things, let us remember," she wrote. "A republic might be brought into being by a poem."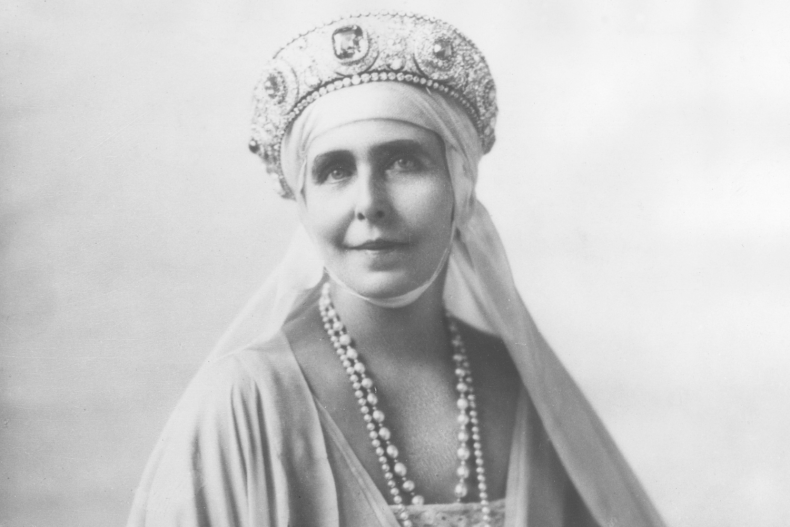 The Duke of Windsor (King Edward VIII)
When King Edward VIII abdicated from the British throne to marry the twice-divorced, American-born Wallis Simpson, he brought about the biggest constitutional crisis Britain had faced during the 20th century.
Settled in France after his abdication, the duke's relationship with his family was cold and removed. His reputation was also heavily damaged with the public after World War II over his visit to meet Adolf Hitler in Nazi Germany in 1937.
In 1951, the ex-king sought to rehabilitate his image, in part, through the publication of a ghost-written memoir (the duchess also had one written for her in 1956).
A King's Story discussed his early familial relationships as well as his affair with and then marriage to the duchess. These subjects were still considered taboo in the 1950s but did not deter the duke who went onto publish another book in 1960 titled A Family Album in which he dedicated large sections to descriptions of his parents and his love of clothes.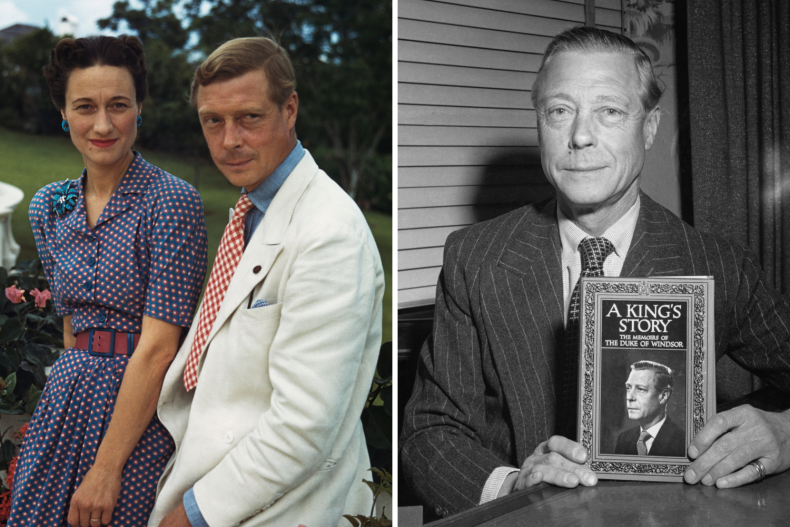 Sarah Ferguson, Duchess of York
Perhaps the most controversial royal memoir published to date has been Sarah Ferguson's My Story, which not only sent shock waves through the royal family by addressing her adulterous affairs, but also is reported to have damaged her friendship with Princess Diana.
The duchess, who still lives with ex-husband Prince Andrew, published her memoir in 1996, the year of her official divorce. The royal made a number of bombshell claims in her ghost-written book including her belief that palace insiders had plotted against her, that she felt unsupported by the royal firm, and that she was unfairly treated by the press.
The duchess went on a global PR tour to promote the book, which included another royal first, a tell-all interview with Oprah Winfrey.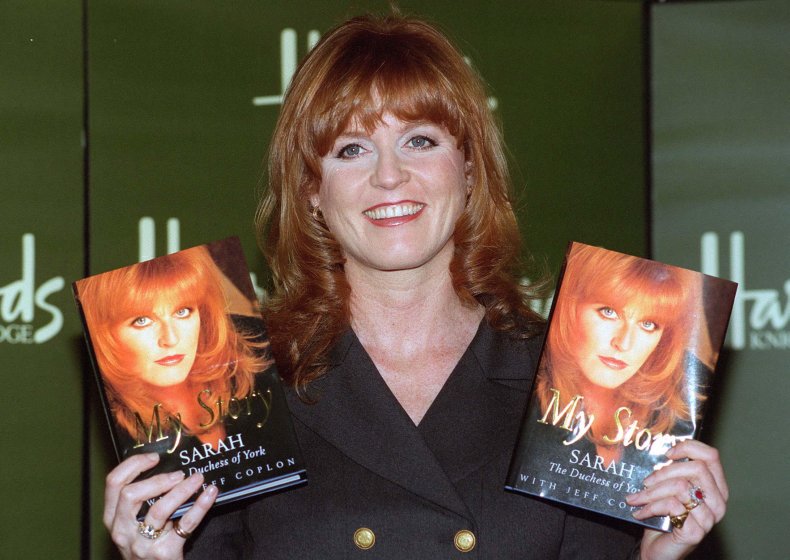 The Duke of Kent
The most recent royal memoir to be published is that of Queen Elizabeth II's first cousin the Duke of Kent.
Born in 1935, the duke was close to the queen and continues to undertake royal duties on behalf of King Charles III. The royal published the memoir A Royal Life which was co-authored with biographer Hugo Vickers in 2022 just months before the death of the queen.
The duke gives a number of behind palace walls anecdotes from years-gone-by in the book but is careful not to be indiscreet about current members of the royal family. For instance, he lived next door to Princess Diana at Kensington Palace for more than a decade, yet she is not mentioned.
Perhaps the most controversial inclusion in the duke's book is a reproduced conversation with Vickers in which he appears to contradict claims made by Prince Harry during his 2021 interview with Oprah Winfrey that members of the royal family were "trapped."
"I never felt I was locked into a system that was operating against me, or restricting me unduly," the duke said.
"I always felt I wanted to support [the queen]. That's by far the most important thing in life."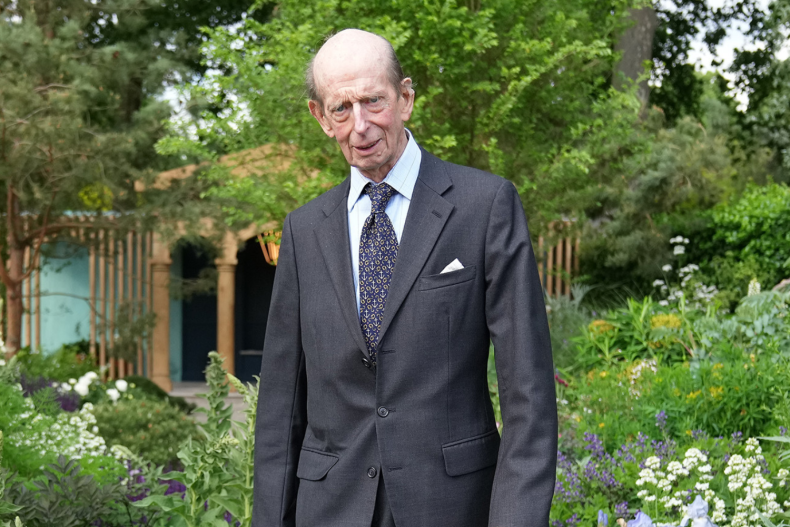 Prince Harry's memoir Spare is due to be published worldwide on January 10, 2023.
Do you have a question about King Charles III, William and Kate, Meghan and Harry or their family that you would like our experienced royal correspondents to answer? Email royals@newsweek.com. We'd love to hear from you.