Princess Diana is still more popular than King Charles III in Britain 25 years after her death, including among young people who did not directly experience her lifetime.
The former Princess of Wales is liked by 72 percent of people and disliked by 19 percent, giving her a net approval of +53.
Charles was liked by 67 percent and disliked by 24 percent of U.K. adults, giving him a net rating of +43, according to data from YouGov.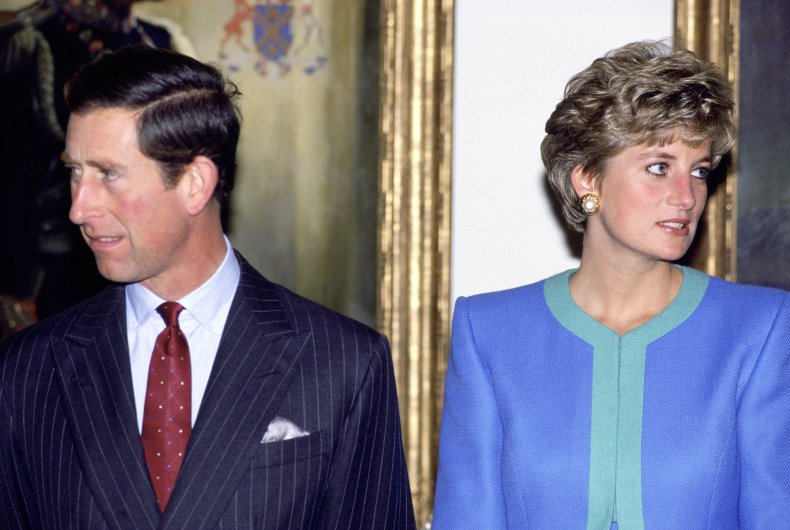 The polling agency's survey also suggests Diana is more popular than Camilla, the Queen Consort, who was viewed positively by 52 percent and negatively by 37 percent in the same research.
Prince William was, however, the most popular living royal family member with 81 percent holding a positive view of him and 12 percent holding a negative one, giving net figures of +69.
While Charles may not be more popular than his ex-wife, his current figures are a significant improvement on surveys done before Queen Elizabeth II died.
A survey conducted between May 18 and 19, 2022, showed Charles viewed positively by 54 percent and negatively by 35 percent, giving him a net figure then of +19.
The current survey, released on November 24, 2022, was based on research conducted between November 9 and 10.
Season 5 of The Crown was released by Netflix on November 9 and gave the show's second installment of Princess Diana's heartache during the collapse of her marriage to Charles.
YouGov's report read: "Even though none were born before her death, 18-24 year olds are just as familiar with Princess Diana as they are with other top royals, and hold a very positive opinion of her."