Photos of vintage Macy's Thanksgiving Day Parade balloons have been deemed "scary" online.
Stay Tuned, NBC News' daily show on Snapchat, posted a fun fact about the annual parade via its verified TikTok account on Wednesday.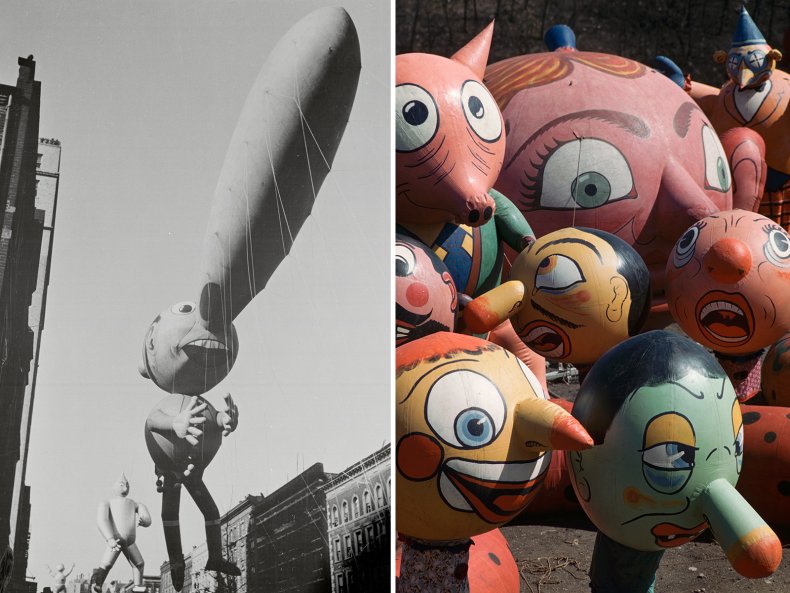 "Did you know that after Macy's Thanksgiving Day Parade, they used to just let go of the balloons? Starting in 1927, the balloons were released where they would eventually burst in the air," the clip told viewers.
"But the next year, Macy's added a release valve to the balloons to slowly let out the helium. And they even offered a $100 reward to anyone who found the balloon and returned it. That would be about, like, $1,700 today. This balloon release system ended in 1933 after a balloon wrapped itself around the wing of a plane, causing it to crash."
In the replies, however, many people were more focused on the balloons featured in the video, rather than on the information itself.
"Them things look scary," one person wrote in a comment, which racked up nearly 700 likes at the time of publication. In response, Stay Tuned replied, "Nightmare fuel."
The Macy's Thanksgiving Day Parade dates back to 1924. According to the History network, New York City's iconic department store went public in 1922 and started acquiring competitors and regional locations.
During the roaring '20s, "Macy's flagship store in Manhattan's Herald Square did such a brisk business that it expanded in 1924 to cover an entire city block stretching from Broadway to Seventh Avenue along 34th Street," History's website states.
As a result, the company decided to throw a parade on Thanksgiving morning to show off its 1 million square foot space. The event, however, had nothing to do with the holiday but rather the next major one, Christmas. The aim was to entice consumers to holiday-shop.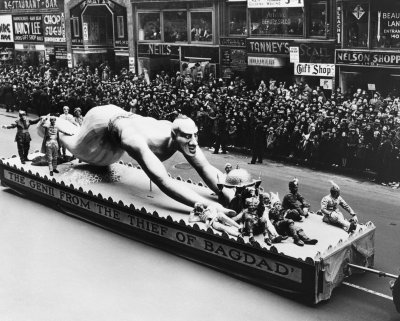 Believe it or not, the first-ever Macy's Thanksgiving Day Parade did not include balloons but rather live animals. Felix the Cat was the first giant balloon introduced in 1927.
The parade on Thursday will feature 16 giant character balloons, 28 floats and 12 marching bands, per CNN.
Former executive parade producer Amy Kule previously told People magazine that it's a lengthy process to get the balloons from start to finish.
"There are a lot of different stages, and it depends on how intricate a balloon is," Kule said. "A round one with eyes and mouth is easy, but a Troll balloon with four characters takes a lot of engineering to bring to life. About five months is the average time."
The Macy's Thanksgiving Day Parade begins at 9 a.m. ET with television coverage from 9 a.m. to 12 p.m.
Do you have a tip on an entertainment story that Newsweek should be covering? Do you have a question about the Macy's Thanksgiving Day Parade? Let us know via entertainment@newsweek.com.