A Walmart manager who killed six people in a shooting on Tuesday night may have been motivated by colleagues harassing him about a change in his employment status, according to a report.
Andre Bing, 31, was identified as the gunman who police and witnesses said opened fire during a meeting in the break room of a store in Chespeake, Virginia, shortly after 10 p.m.
Bing was dead when officers arrived at the store minutes later. Police believe he died of a self-inflicted gunshot wound.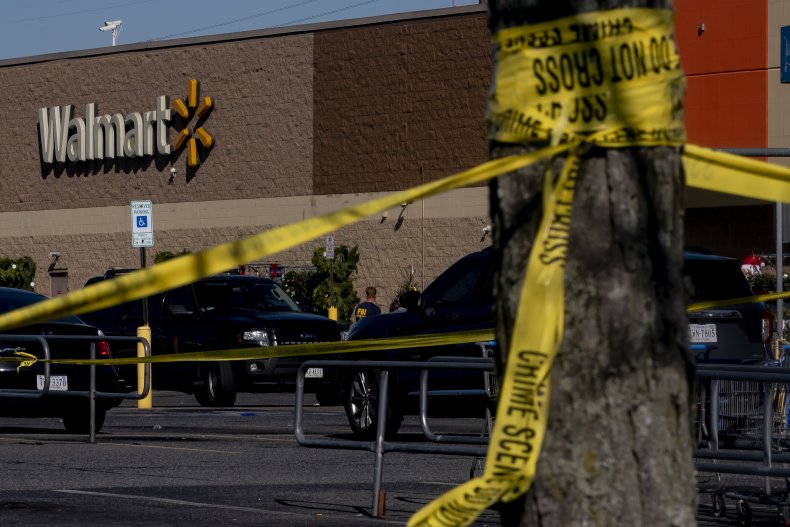 He was an overnight team lead and had been employed by the company since 2010, Walmart confirmed in a statement to Newsweek.
Police have not yet released details about a motive for the shooting.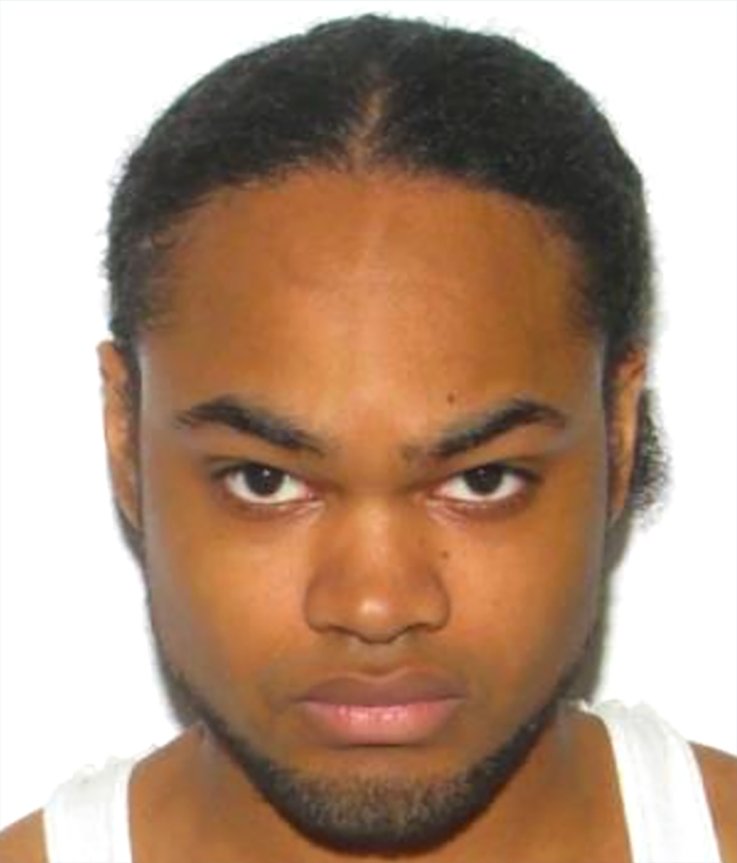 Andre Bing opened fire inside a Walmart in Chesapeake, Virginia, killing six people and then himself, police said.
Cheseapeake Police
But Virginia TV station WAVY-TV reported that investigators found a manifesto on Bing's cellphone. An unnamed law enforcement source told the station that the manifesto described how Bing was upset about a recent change in his employment status and was being harassed about it by fellow employees.
It was not clear what the change was in his employment status.
Newsweek has contacted Chesapeake Police and Walmart for comment.
Bing was armed with one handgun and several magazines of ammunition, police said in a news release on Wednesday. He was dressed in civilian clothing and not wearing any kind of armor or a ballistic vest.
Police also said the Chesapeake SWAT team had executed a search warrant at Bing's residence and cleared the house with the help of Virginia State Police.
Investigators are "actively working to learn more about the suspect's background and what may have motivated the shooting," police said.
Three of the dead, including Bing, were found in the break room. One of the victims was found dead near the front of the store and three others were taken to local hospitals, where they died.
The dead included a 16-year-old boy whose name was being withheld because of his age, city officials said. The others were identified as Lorenzo Gamble, Brian Pendleton, Kellie Pyle, Randall Blevins and Tyneka Johnson. The five adults all worked at the store, The New York Times reported, but it was not clear if the 16-year-old was a shopper or an employee.
At least six others were injured in the shooting. Police believe about 50 people were in the store when the gunfire erupted.
Tuesday's shooting was the second major shooting in Virginia in little over a week. Three University of Virginia football players were killed as they returned to the campus in Charlottesville from a field trip on November 13. Two other students were wounded.
The Walmart shooting also came just days after a person opened fire at a gay nightclub in Colorado Springs, killing five.