Benoit Blanc is back and he's ready to solve his next murder, one that will prove even more confounding than his last, in Glass Onion: A Knives Out Mystery.
Rian Johnson's new movie sees the detective (played by Daniel Craig) meet a whole host of challenging characters after he is invited to party in Greece by an anonymous source.
The drama has landed in theaters for a strict one-week period across the U.S. and around the globe, so any fans of the director and his detective with a southern drawl can watch it on the big screen. But the film will soon also be released on streaming too.
When Is 'Glass Onion: A Knives Out Mystery' Streaming? How to Watch Online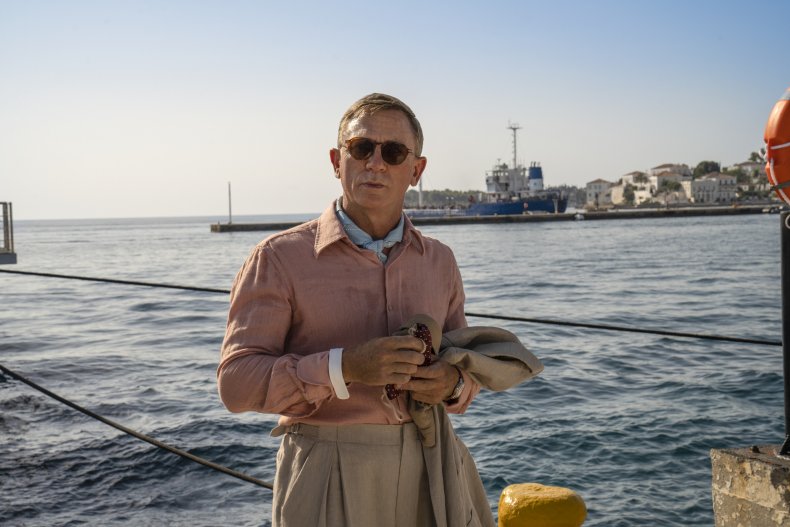 Glass Onion: A Knives Out Mystery features an all-star cast including Kathryn Hahn, Edward Norton, Janelle Monae, Kate Hudson, Dave Bautista, Leslie Odom Jr., Jessica Henwick and Madelyn Cline.
Set in the height of the COVID pandemic, the film sees Craig's Benoit getting invited to a murder mystery party on the private island of tech billionaire Miles Bron (Edward Norton) alongside Miles' friends.
What seems like a fun party soon takes a sinister turn when a real death takes place, and the secrets of everyone involved soon get uncovered.
Using all of his skills to solve the puzzle, and there are many, Benoit must figure out who is responsible for the death and exactly what nefarious activities are underway before it's too late.
Glass Onion: A Knives Out Mystery is a Netflix movie, and so subscribers will be able to watch the film from the comfort of their own homes shortly after its theatrical run.
The new Benoit Blanc mystery will be released on the streaming platform in a month, on Thursday, December 23.
Anyone looking for a fun film to watch during the festive period that isn't a Christmas movie need look no further than the detective drama.
The film is the first of two that was commissioned by Netflix, meaning that the next Benoit Blanc murder mystery will also be coming to the streaming platform in due course.
Glass Onion: A Knives Out Mystery will premiere on Netflix on Friday, December 23, and it's out in theaters now for one week only.